One of my own students reminded me of this barbaric murder from 2014.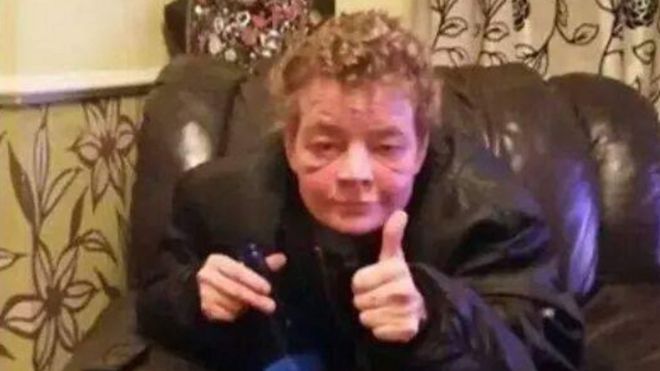 Angela Wrightson was brutally murdered in her own home by two teenagers. She suffered more than 100 injuries.
http://www.bbc.co.uk/news/av/uk-35991374/two-teenage-girls-given-life-sentence-for-murder
In a similar vein to my post of 10th June, here we have an equally disturbing tale of two teenagers who were, wait for it, 13 and 14 when they murdered a 39 year old individual who suffered from a whole host of personal and health issues and was evidently a 'vulnerable person'.
I am not one, ordinarily, prone to gratuitous descriptions but, in the spirit of Criminology and in an attempt, however hard that may be, to 'get into the mind' of individuals it is necessary, on occasion to do so.
It would, by extension, separate any killer's attempt to say that an attack was 'in rixa', as a result of severe provocation or even self-defence. These are the sort of issues looked at by a court when determining sentence, for example. It may also, very well mean the difference between a charge of 'murder' and one of 'culpable homicide'.
The victim in this tragic and brutal murder was found, bloodstained in her own home , with in excess of 100 injuries, including 80 to her face ( I shall make a specific comment about this later in the post). She was beaten with a shovel, a TV, a coffee table and a stick that had been studded with screws.
The pair were well known to Social Services for (under-age) drinking, running away from home and taking of both prescription and illicit drugs. But, interestingly, when addressing the jury, Lord-Justice Globe warned the jury, ahead of them deliberating, that the younger of the two had 'no history of violence' and the older, whilst she had 'lashed out' at staff at a care home had 'no history of serious violence'. The two teenagers were found to have been neglected and abused as children and a subsequent review was called for in order that more be done to address the effects of poor parenting on the safety and well-being of children and young people.
Now, in no way whatsoever am I trying to defend, condone or mitigate anything that these two committed but I am glad,  that there  now appears to be  a recognition, clearly, that how we behave in later life is as a result of how we have been treated and to what we are exposed to in earlier life.
It has long been propositioned by Psychologists and Criminologists that unless we recognise patterns of behaviour following exposure to a certain way of life when we are young and impressionable, how can we not expect that to be reflected when we are older?
The issue here, that they were not 'violent' previously I do not believe, with the greatest of respect to the Judge, is the salient issue. For over a decade they were neglected and abused and had years of pent-up emotions, waiting to be released. Like  the 'pressure-cooker theory' , with no means of venting any emotions and constantly being ignored and dismissed and mis-treated by their parents, it is probably more likely than not that such an incident was a possibility. In life, after all, we all 'take our lead from our leader' ( indeed isn't this true when you look at the teacher/student relationship??) and if 'leaders' exhibit themselves disturbing and deviant behavior isn't it an inevitability that this may very be an accident waiting to happen..??
The correlation is hopefully apparent and the evidence is becoming more and more irrefutable. Let's hope more can be done and perhaps we all, as a wider society realise and accept that we all have a 'duty of care' to ourselves and others not to expose people to such behaviour that is evidently detrimental.
A truly wicked and awful crime but, at about 22 years of age these two will be out, subject to the normal parole requirements. Given the injuries inflicted ( the 80 to the face tells me they had mutilation in mind), can we ever expect them to be suitably rehabilitated…??
Whilst there is a clear train of thought that we are all ' capable of redemption and rehabilitation' , I know that there are those who think that some are simply beyond this.  What, then, if that proposition is the case, do we do with these people? Become like part of the penal system in America that lock people up for 99 years? I hope not.  I accept , as a lawyer, that (a) crimes, on varying levels, will occur and (b) some crimes will be at the abhorrent level and make atoning much harder  but, is ' rehabilitation' an inherent part of our judicial system……??? Hopefully, in the main, yes. If not, the entire fabric of our society, and the judicial system as a whole will crumble and that can only lead us to a treacherous and difficult crossroads.
Thanks for stopping by…….
Mr. O