I am hopefully not alone in my amazement at the manner in which 'The Jeremy Kyle Show' has completely usurped even bloody Brexit on the news recently.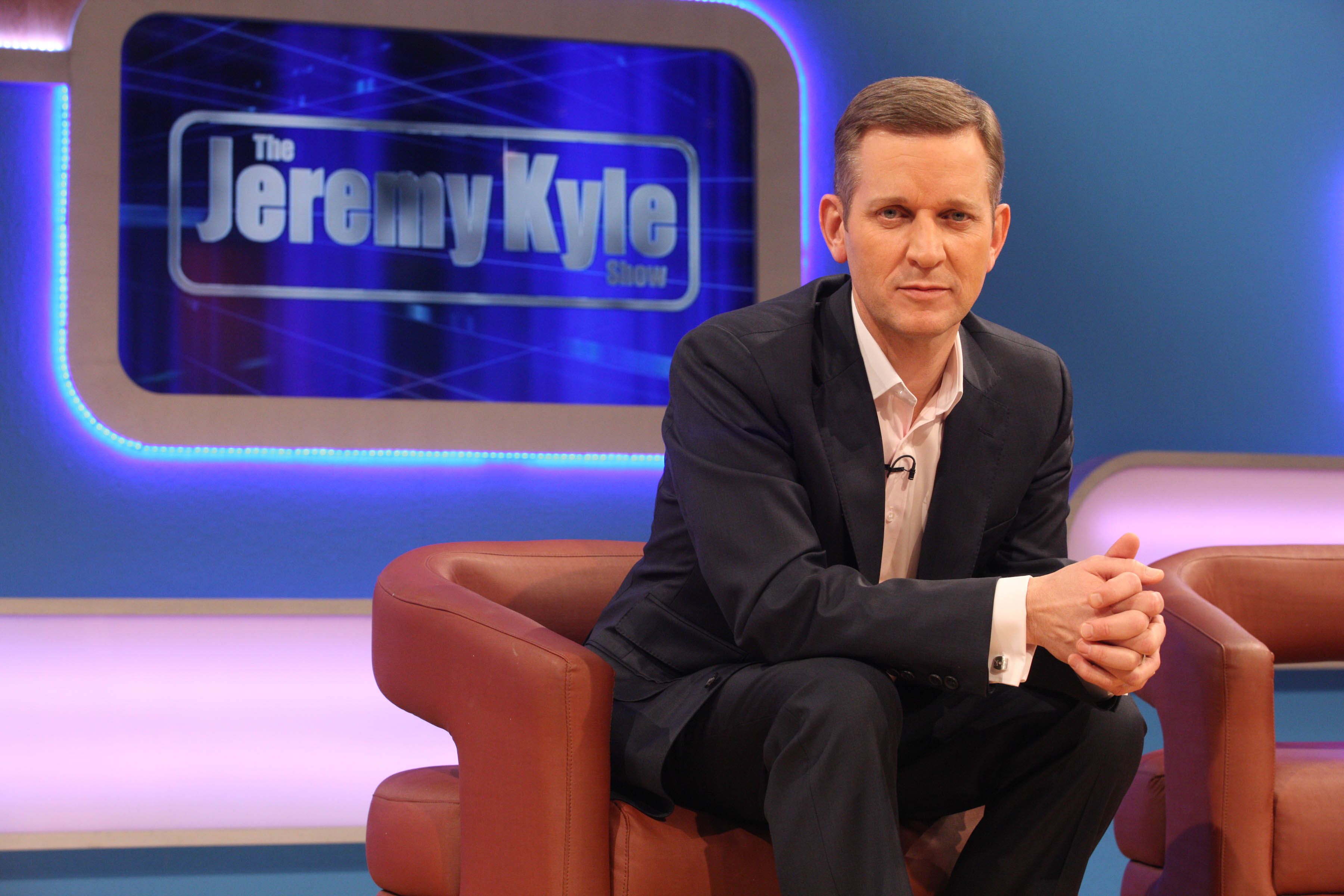 (Picture courtesy of 'Digital Spy')
The events that have unfolded, really only in the last 48 hours, have been remarkable, but sadly for reasons other than the human compassion that we should really show. The death of a former guest has caused a furore rarely seen in television but it surely has raised some extremely uncomfortable issues for all of us.
Whilst we must exercise caution as an inquest will surely follow, it appears that the individual concerned may have taken his own life, following a less than favourable outcome of one of the show's 'signature themes' – the 'lie detector'. The details are not the issue here and in any event the family of the deceased should be allowed privacy to grieve but the wider issues are deeply concerning.
Many years ago, in 2007 to be precise, English District Judge Alan Berg referred to the show as 'trash' and that it was nothing more than 'human bear-baiting'. It may seem mild rhetoric, especially to the young but make no mistake that this was a firm, focussed rebuke aimed at the show and its' producers. Bearing in mind the show was only 2 years old and therefore still in its' infancy, one might have thought that, at best, 'new' systems could be implemented or, at worst, ITV would decide to shelve it.
( District Judge Alan Berr who fiercely criticised the show)
(Picture courtesy of the Manchester Evening News).
But no – not a chance. Even a stern ticking off from a senior member of the judiciary was not going to interfere with the 'ratings war' which, in terms of an increasingly pathetic array of reality TV shows appears to reign supreme and has taken on almost 'USA-style' proportions.
To be appalled at the tragic events of the last few days is natural and, one would like to think correct. After all, part of our make-up and duty as civilised human beings is to be empathetic in situations where our fellow man is in crisis. However, the stark truth is somewhat more disturbing.
Following the events of the last 2 weeks and the desperately sad news of a former guest having died, it transpires this morning that ITV have decided to 'pull' the Jeremey Kyle Show 'permanently'. However, over the last 4 years, Love Island, trash voyeurism at its' absolute best has seen TWO young people take their own lives yet ITV and the general public have seemingly turned a blind eye to this and are salivating at the prospect of series 5 about to kick off imminently. Why the obvious discrepancy? Why has Love Island not faced the same forensic scrutiny as the Jeremy Kyle Show and suffered a similar fate? It appears, on the face of it, to be nothing short of breathtaking hypocrisy.
(Picture courtesy of The Sun)
Of course, and as a 'legal issues blog' we must be always legally correct – there are causation factors here and doubtless ITV will seek to differentiate between the two saying that the 2 suicides by former Love Island contestants had nothing directly to do with the show itself. However , I suspect that the public may not be so forgiving. It also appears also to call into serious question the 'aftercare' offered ( arguably on both 'shows') and the extent to which it is effective.
Are we now reaching a conclusion that our insatiable and voracious appetite for this puerile form of entertainment, which seeks to pillory individuals in front of millions, will supersede death…?? Does it generate so much revenue by sponsorship and ratings that the TV companies cannot, or will not, release their grip, even in the face of contestant suicides..?? The discomfort I feel in relation to that is palpable.
Do ITV, or for that matter any TV company really care about the health and wellbeing of anyone or is it all about the ratings? A bit like life in general in 2019 the moral compass appears to be disappearing rapidly from our society and what was once regarded as abhorrent or downright unacceptable behaviour is now seen as the norm.
A dangerous downward trend which will have an intrinsic effect on everything from family life and schooling and what will later be considered as our social and moral code.
I am glad to see ITV have made the decision they have –  however, I am not convinced that it will be permanent as 'ratings are ratings' and determine a TV presenter's future. It'll likely be snapped up by some peripheral Sky channel and be duly reincarnated.
Unless there is some governmental regulation introduced to cover such potentially dangerous and reckless productions.
I am only astonished that this imbecilic 'show' has not seen many more such awful incidents over the last decade and a half.
Finally, isn't it tellingly noticeable that the motormouth host has been deafeningly silent? For a man with such an aggressive insistence to be heard you'd have thought a measured statement would have been appropriate. But that would have relied on dignity – a commodity sadly lacking in respect of this entire unholy mess .
Thanks for stopping by, folks.
Have a good day.
Mr. O 😎