For those students of mine that I taught Employment Law, they will hopefully recall The Equality Act 2010. Arguably one of the most seismic pieces of legislation in years, it is primarily a consolidation statute which has both updated and supplemented numerous prior Acts and Regulations in the UK. These all had formerly represented anti-discrimination laws in this country.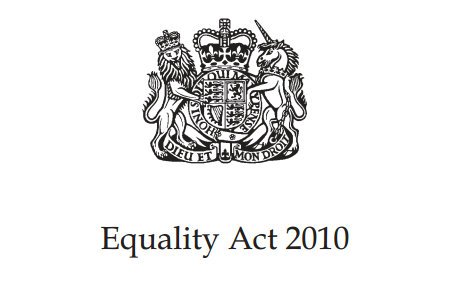 It creates nine 'protected characteristics' as its' main purpose: age, disability, gender reassignment, marriage and civil partnetship, pregnancy and maternity, race, religion or belief, sex and sexual orientation.
There are, of course, certain omissions and one which is often touted and discussed will be today's blog subject: misogyny. The definition of this has shifted, or appears to have shifted over the years. However, ostensibly it is the hatred of, contempt for, or prejudice against females. I say females and not women as one can most certainly exhibit misoginistic tendencies towards girls too.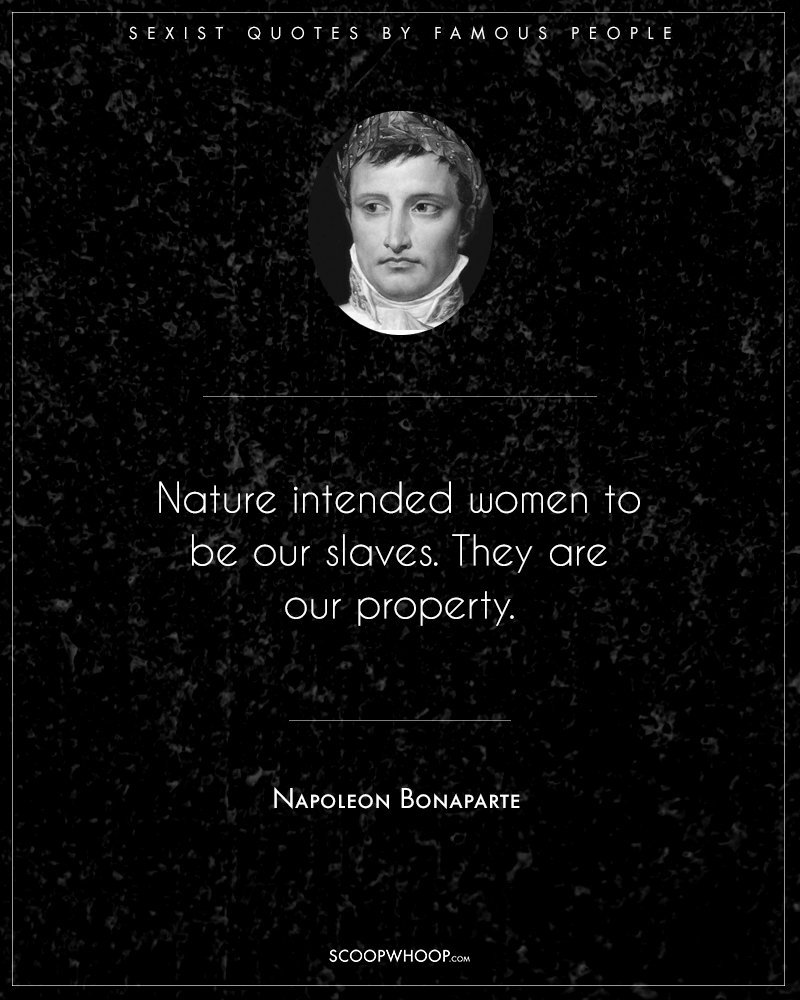 Quotes such as the above from legendary historical figure Napoleon Bonaparte show that one only requires to go back a couple of hundred years to see the attitude at the time. It manifests itself in a series of different ways from casual (but entirely unacceptable) jokes through pornography and into violence. The actual word itself seems to be everywhere just now having somewhat thrown the much more timid terms of 'sexism' and 'chauvinism' back into the shadows. It now appears to be a catch-all term for anything from social inequality and injustice to having a general disdain for females. And there is plenty of evidence for all to see.
Undoubtedly we have come a long way over the last half dozen years or so, in part thanks to the #metoo campaign and, generally, a recognition across society as to the plight of women in general. How much headway has actually been made will be a matter of opinion. As a former solicitor who has fought all his life against bullying, harassment, victimisation and injustice, I am at somewhat of a loss as to why this is not considered a crime (and possibly even a hate crime at that). And that from a man who holds the concept of 'free speech' so dearly. But free speech is not, nor has it ever been an unfettered right. Now, before I receive a flurry of comments accusing me of faux ingratiation, this is not the primary intent of this post. I am genuinely curious as to why this behaviour has not been criminalised or 'set apart'.
Might it be that females have become so conditioned to the levels of abuse that we fail to see this 'hatred' in the wider sense. It has become ever so predictable that throwaway remarks are made about the length of a skirt, the cut of a blouse, the certain use of make-up, a job being 'clearly for a man' et cetera, that it almost feels that society, as a whole, has disregarded this deviant element whilst appearing so vigilant in so many other ways. We would not tolerate this level of abuse against a 'minority group', whether motivated by race, colour, creed or belief yet we 'allow' this misogynistic behaviour which we see so regularly and blatantly.
The term itself emerged around 1615 when an Englishman named Joseph Swetnam published a work entitled 'The arraignment of lewd, idle, froward (disobedient), and unconstant women'. It was a compendium of sexist jokes and was extremely popular with 'giddy-headed young men'. His work drew many comments from women, unsurprisingly, and one famous feminist play was published entitled 'Swetnam the Woman-Hater, Arraigned by Women'. The character in this play who represented Swetnam was named 'Misogynos'.
Little further appears to have been said about misogyny until it metaphorically skyrocketed in the late 1960s and into the 1970s. The extraordinary photograph below shows Kathrine Switzer being harassed ( and let's face it physically manhandled) by 'men' as she attempts to be the first ever woman to run the Boston Marathon in 1967 with a full registration bib.
The picture almost beggars belief. Akin to Rosa Parks in 1955. But it was the 'norm'. And perhaps thereby lies the issue. We accepted racism and homophobia until relatively recently. Whilst undoubtedly both remain a problem (and in some parts of the world a major problem), think of the inroads we have made. Same sex marriages, a black President in America, the already mentioned #metoo movement and a refusal to accept the sort of police brutality against certain races which appear to permeate so many aspects of American life.
The word 'misogyny' used to be a powerful one. A sense of great unease followed its' use. Now, it appears much less harsh. There is perhaps a sense that we use it when it is not appropriate. There is an uncomfortable paradox with the idea that women appear revered (running for President and successfully running many a country worldwide) but also reviled as some still believe that they 'belong' in the kitchen and at home, raising a family. A painful inconsistency.
So, why not 'criminalise' it? I suspect one reason might be the difficulty in separating a 'generalist approach' that may be hard to pinpoint from behaviour exhibited all too frequently and which is already clearly criminal. Touching a women is a (serious) criminal/sexual offence but there may be issues with 'criminalising' a male for wolf-whistling from a building site (nice but of casual stereotyping there – apologies 😉).
Like so many other aspects of life in 2020, what we really need (in addition to possibly new legislation – or at the very least a tenth 'protected characteristic), is robust education to teach our children that these attitudes are wrong – in some cases very wrong. They do not belong in 2020 and use of their practice must be discouraged.
Like all attempts at education, it may be a generation before we see any real change. Perhaps in the meantime, it should be over to the politicians to get new legislation on the statute book.
_______________________________________