Sitting typing this latest blog entry on a dreary Friday exactly one week before Christmas, it is almost unbelievable to think it's been 12 months since the last one. Of course 2020 will go down in the annals of history as apocalyptically extraordinary. I'm not sure I had even heard of the word 'coronavirus' on 18th December 2019. A year on and I can't get the bloody word out of my mind. Nor 'lockdown', 'socially distanced', 'hand sanitiser', 'remote working', 'bubbles', 'furlough', 'key worker' and, of course, 'self isolate'.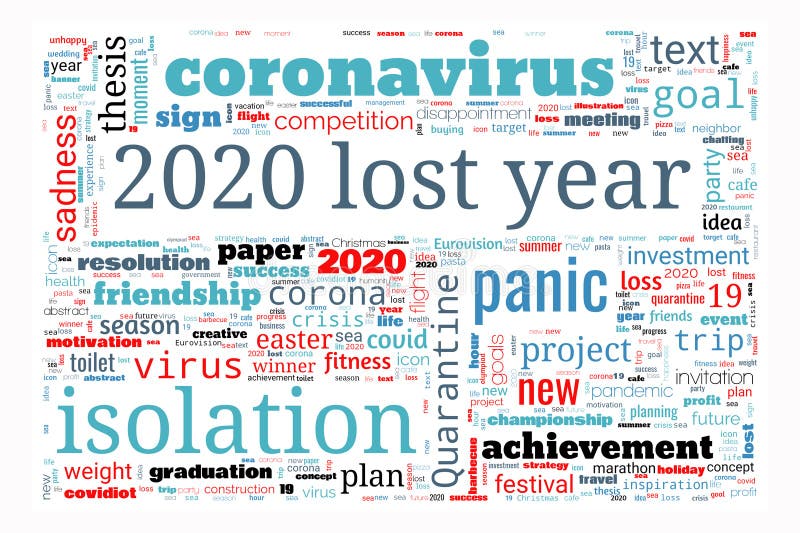 Whist many of us are relieved to have 'made it' to Christmas, we mustn't forget the trail of utter devastation that this bloody virus has left. Our country has been blighted by a morass of dithering, buffoonery, poor judgements and mixed messages all of which have left us in the quagmire we find ourselves in now, almost 12 months to the day since BoJo and his entourage swept into power.
Today's blog, therefore, is a 'reflection' on '2020: the year that never was'. And what a bloody year…….
When Boris Johnson woke up on Friday 13th December 2019 (fittingly), he must have (a) not believed his luck and (b) thought that his time in Downing Street would be defined by the impending Brexit deadline. Remember his slogan, his chant of 'Get Brexit Done' which had epitomised his election campaign and was roundly approved of and clapped by his supporters, including those he didn't even know he had. He promised us an 'oven-ready deal' when giving us his victory speech and yet, literally 24 hours ago, we were warned by him to 'get ready for a no deal'. The squabbling over Brexit has never been more apparent and yet few are questioning why this has been allowed to happen. Just one of so many illustrations of dithering and negligence from an individual bereft of leadership, fawning over his 'pals' and letting them away with the most appalling behaviour. It doesn't matter when you are in power, apparently. You can do what you like, unchallenged too.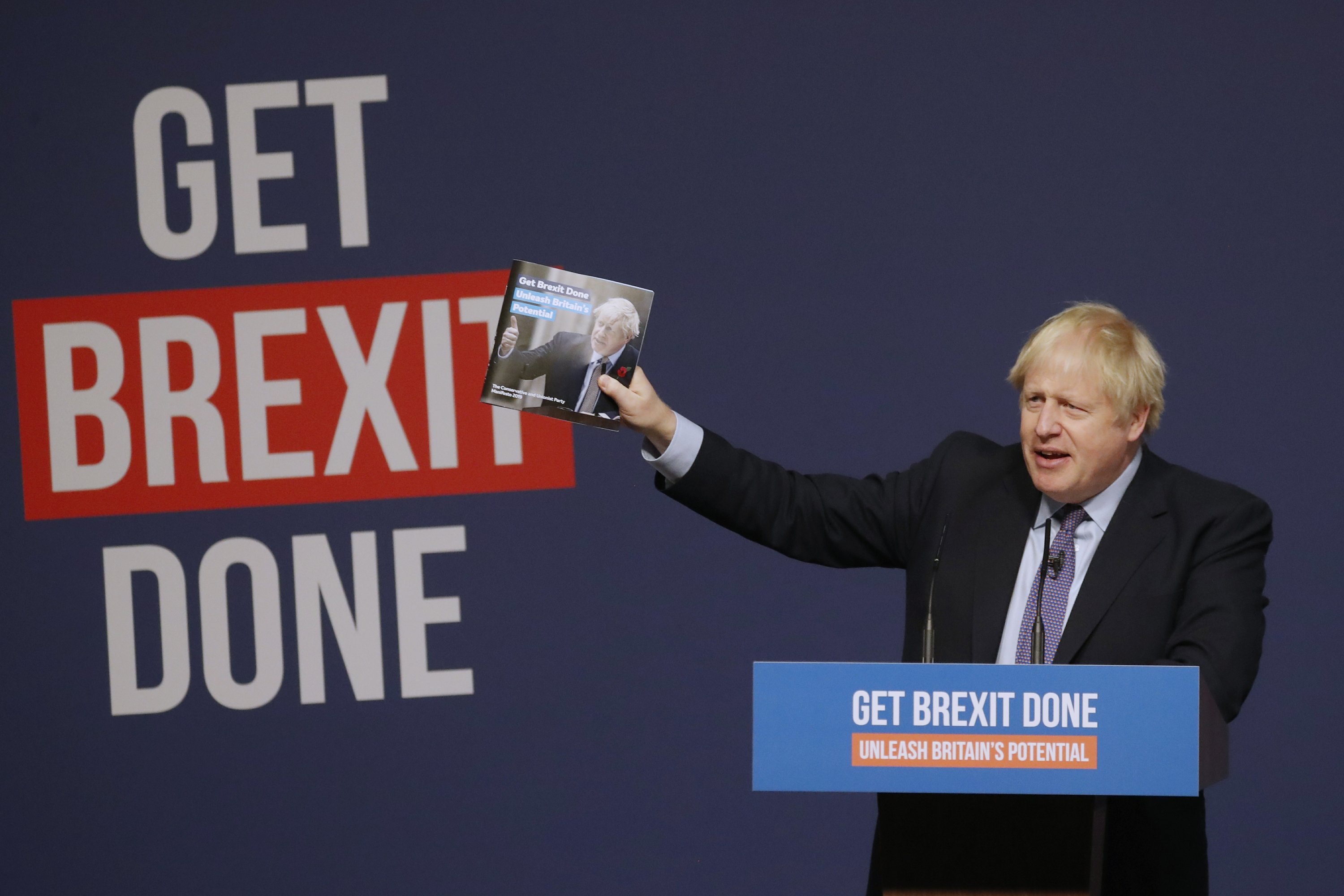 He yelled 'Let the healing begin' last December apropos 'Brexit', but the only 'healing' the British people want is an end to the pandemic which has cast such a pall over the nation. Yes, it is wonderful that vaccines are ready and appear to work and, in that regard, it does indeed look like the cavalry is coming over the hill, but the daily deaths will continue and will rise alarmingly for several more months before they 'do their job'. We have almost lost our revulsion and shock at '500+' daily deaths, now being resigned to such figures being 'the norm' and praying we and our loved ones don't feature in them. But, were it not for some disastrous decisions right throughout 2020, perhaps we could have prevented many of these fatalities and actually a lot less families would be facing such a hellish Christmas. More, much more of coronavirus later.
This time last year, those of us with an interest in politics and current affairs, watch open-mouthed at the election results. Labour's Corbyn, who haughtily thought he was a shoe-in for Number 10 was obliterated. Hitherto strongholds in the north and north-west of England tumbled. If ever there was such an overt demonstration of voter apathy (towards Labour) and a sense of nationalism sweeping across the entire country, then this was it.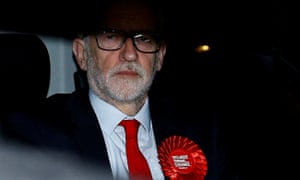 Into January 2020 and with the country still unaware of the hell that was lurking round the corner, a successor for labour had to be found. It would eventually go to the former Director of Public Prosecution, Sir Keir Starmer with the party's former leader indignantly refusing to apology for his stance on anti-semitism, an issue which tore the party apart. Johnson, our esteemed PM was already becoming embroiled in shenanigans. A cabinet reshuffle saw recently appointed Chancellor Sajid Javid shown the door after refusing to kowtow to a power struggle led by Johnson's chief henchman, a certain Dominic Cummings, a name soon to become synonymous with eye-tests and castle adventures. Javid was replaced by 39-year old whippersnapper, Rishi Sunak. Within a relatively few short months, he had emerged as the principle successor to his boss. It's a funny old game, politics.
March will , sadly, always be remembered for the explosion that was, is , 'COVID'. They'll be talking about that month and that word when all of us that remember it are long gone. Much as we still talk about the Spanish 'flu pandemic of 1918, over a century ago. Later in the month, Scotland's own former FM and something of a cause célebrè, Alex Salmond was, as the tabloids would say, 'sensationally' cleared of some 13 charges of sexual assault at the High Court in Edinburgh. This is most certainly not the last we have heard of him and 2021 will bring all sorts of new and eagerly awaited developments.
April saw our PM succumbing to 'the rona' himself and was admitted to St. Thomas' Hospital in London and the ICU. Soon after being discharged, he memorably told us all that the UK was 'past the peak' of the virus but we should not 'risk a second spike'. Crikey, when people reflect on what they have actually said, you wonder how much cringing they actually do. The first of many unwelcome statistics emerged in May with it being revealed that the UK had overtaken Italy with the most coronavirus deaths – 32,000. It is now double that and, pro rata, we are now one of the worst countries on the planet for fatality rates and economy.
May saw our 2020 blockbusting scandal. Ladies and gentlemen may I present Dominic Cummings.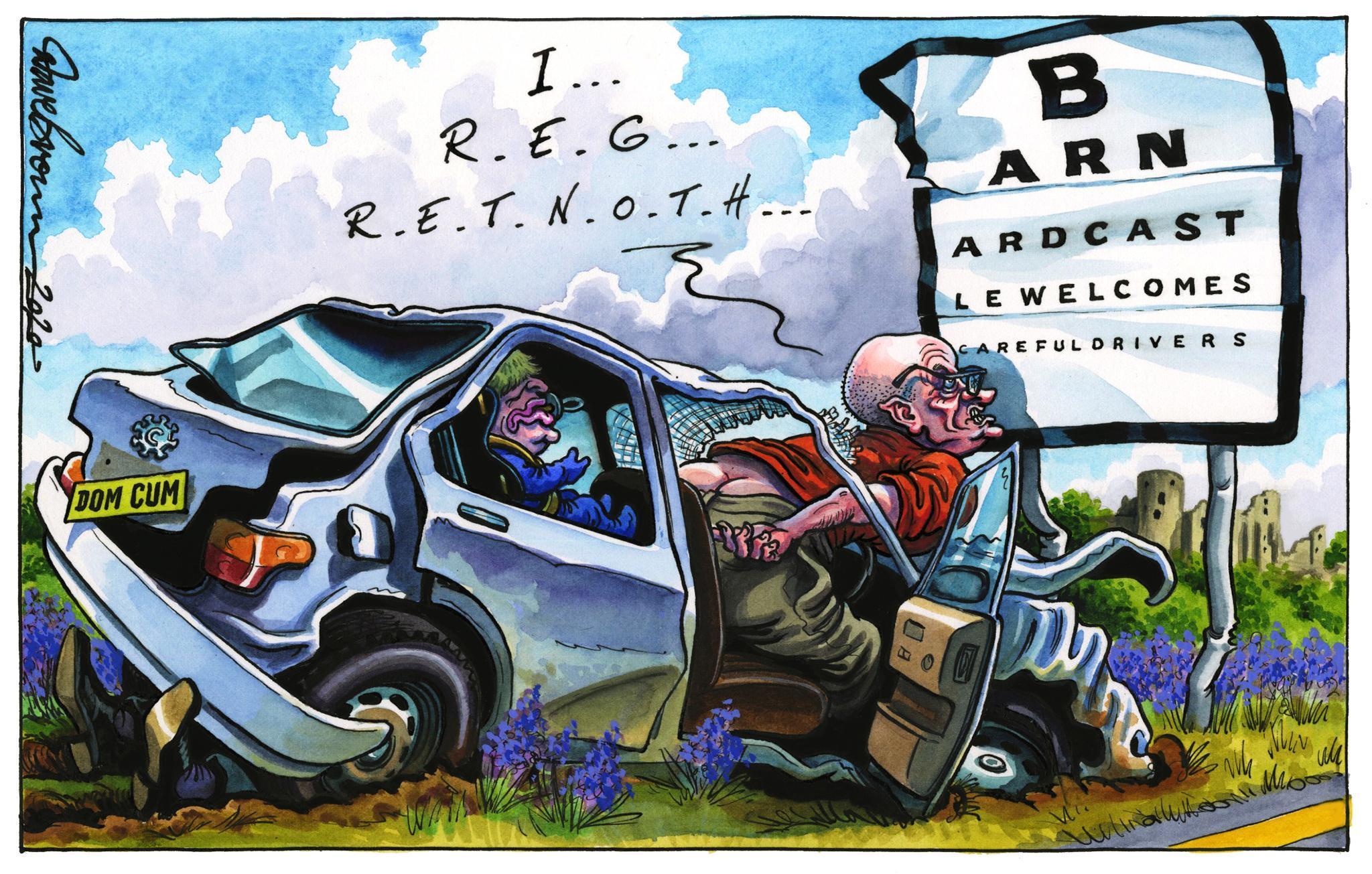 Supposed to be 'self-isolating' having tested positive for the virus, Number 10s very own enfant terrible revealed in an über-bizarre 'press conference' (in the back garden of No 10 no less) that he had been to County Durham for family reasons but then decided to make an impromptu detour to Barnard Castle………………..but only to test his eyesight. As has often been said in these parts,…'you couldn't make it up…'. Rather than witness an act of contrition, we witnessed an indignant, haughty, defiant and totally unapologetic individual who was 'going nowhere'. It proved a seminal point in an already disastrous premiership for Johnson, who stood by Cummings, refused to berate him, far less dismiss him and thus ensured an element of non-compliance would be etched on the minds of many a member of the British public. This year's pantomime villain, without a shadow of a doubt.
Towards the end of May, news of another 'police-killing' emerged from the US. However, I suspect most could not have envisaged the seismic effect that the killing of George Floyd would have. The domino effect resulted in the pulling down of statues across the world (including the UK) and a resurgence into the debate over 'slavery' and, for us in both Scotland and the UK as a hole, our unenviable role in a dark and often murky past.
If it is physically possible for anything 'positive' to emerge from the dreadful events in Minneapolis back in May it might be an increased sense of much needed education for our young people. Our colonial past has some shameful tales to tell. Glasgow alone is littered with references to the slave trade in the form of buildings, statutes and street names. At the very least our past should not just be concerning inventions, shipbuilding and railway locomotives. Teach the next generation about all aspects of our past, in the hope of avoiding a repetition in the future.
Do we even want to give any space to SNP MP Margaret Ferrier..?? No. Nor I.
It would be amiss not to reflect on the US election in November. I use the word 'election' but really it was an amalgam of embarrassing outbursts from a man who has looked progressively 'unwell' for a while. Clinging onto power with an almost pathetic sense of ill-directed drive, Trump painted a pathetic figure of late but remains, even as an outgoing President, as divisive as he has always been. Whilst I would like to say how few will miss him, sadly I suspect many many Americans will.
It's difficult, impossible even, to contemplate how the families of the 60-80,000 deceased are feeling as we 'try' and enjoy Christmas. The most galling thing of all is that some, many, of these deaths were preventable had quick, robust decisive action been taken when it mattered. But we simply do not have the administration for that. Whilst I refuse not to have a few beers and listen to The Pogues (it simply wouldn't be Christmas without them), it doesn't even feel like Christmas. I think the best thing to (try) to do is erase 2020 from memory, cling on for dear life until the Spring of 2021 when we will (hopefully) all be vaccinated and then 'pick up where we left off' from about 15 months ago. It's worth a try.
Crikey. 2020 can bugger off.
Merry Christmas everyone 🎅
Ciaran