On Friday afternoon, Police confirmed that the human remains found in Kent are those of missing Londoner Sarah Everard. The very understandable outpouring of grief and anger over the last couple of days has doubtless only been exacerbated by the stomach-churning revelation that the prime suspect is a serving Metropolitan police officer, who has now been charged with her kidnapping and murder. It almost beggars belief.
The case has sparked a remarkable reaction which has gone way beyond the sympathy we have for her and her family. For a very large proportion of the country, her desperate story has brought to the fore once again the issue of abuse and violence against females. This is not 'news' but for it still to be as prevalent in 2021 is an issue of deep concern.
Over 40 years ago a 'Reclaim the Night' march was held following the spate of murders committed by the Yorkshire Ripper, Peter Sutcliffe. The anger was amplified by the Police telling women back then to 'stay at home after dark'. More than four decades later and in ways it appears that nothing much has changed, almost unbelievably.
Any regular user of Twitter must have been aware of the very understandable and justifiably incandescent rage and fury by women who are tired of this. Exhausted. And no wonder. Women are now living in total and abject fear.
I can hardly believe I am typing the following statistic but, in a recent survey for UN Women UK, published only last week, 97%, yes 97% of 18-24 year old females have been subjected to sexual harassment. Hardly a single one has reported it. In the survey, women were recalling incidents ranging from verbal onslaughts to actual physical violence many of which stemmed from as far back as their childhood. Girls and young women seem especially at risk from vile 'abuse' from men….and in public too. Yes, this is not just an abuse issue confined to the 'indoors', as perhaps many mistakenly think. The overt nature of this is now truly astonishing. I have found myself this week having to educate myself considerably more on an issue that I thought I knew much about and which is as deeply perplexing as it is utterly abhorrent.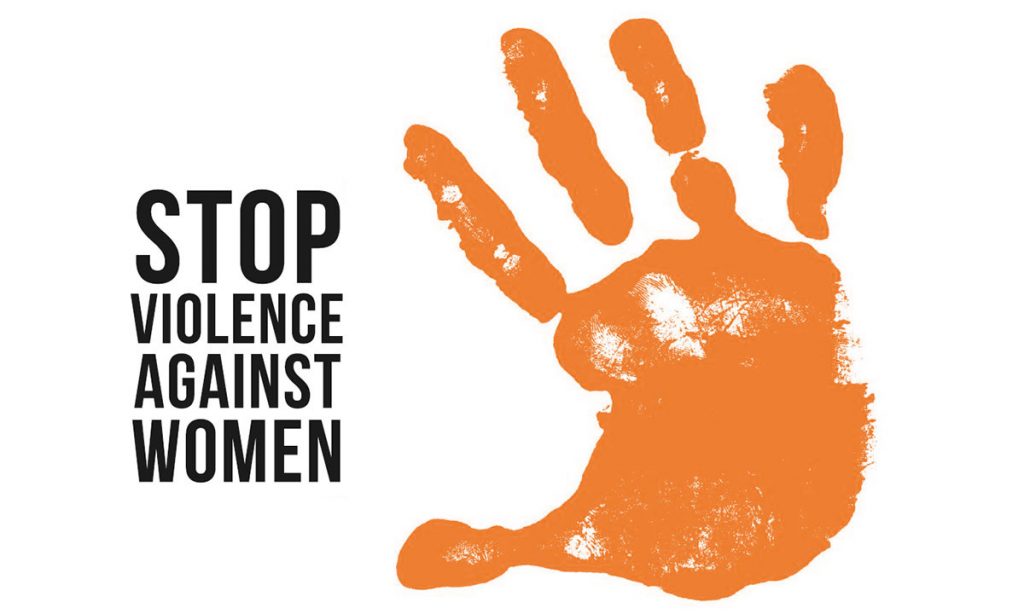 As disturbing as it was to read the accounts of women who have an unenviable ritual of having to 'plan' not just their way home (especially in the evening and darker nights) but also 'escape routes – yes, escape routes..???' – I also learned that some feel compelled to keep mobile phones permanently on to a friend or relative so as to update them as to their precise location at all times during their journey. Perhaps even more disturbing still , if that were possible, is what they are actively not doing any longer. No longer do they feel able to engage socially with friends in bars and restaurants (when permitted) . No longer do they feel they can exercise their right to go out and jog. Christ, some feel they can no longer negotiate their way home from work. But, with over one hundred women annually are killed by partners (past or present) in England and Wales – two a week – this is a mammoth problem.
What worries me most of all is that whilst social media is also full of advice for women (often very wise and sensible advice about issues surrounding awareness and personal safety – relevant and prudent for us all to adopt) I do not see wide condemnation and pillorying of boys and men who engage in this misogynistic and, let's be candid, criminal behaviour. Until we realise that many sections of the male population still feel they are doing little wrong by exhibiting this sort of behaviour and that, as a country, we need to urgently change that, I fear where we are headed. This deeply unsettling behaviour has doubtless been borne out of a lifetime of believing that it is perfectly acceptable to live like this – to see little wrong with hurling verbal insults, laden with sexual innuendo and to escalate from verbal abuse to physical violence, sexual assault, rape and, on occasion , murder.
Of course it is not acceptable in any way, shape or form. The fact that it may have become the norm in terms of behavioural patters is simply unacceptable too. As we have seen, as recently as this week, all too often it leads to more sinister and deviant behaviour as the litany of reports, data and stats corroborate. Why are we not treating this issue with the utmost seriousness and urgency? Why are we not educating our 'young boys and men' that this behaviour is unacceptable and criminal and that they must respect women. Is this part of our education system and I mean from P1..?? If not, why not..?
Is the rather embarrassing and painful (yet completely unjustifiable) answer because we remain overwhelmingly a patriarchal nation? Men are still 'in charge'..?? Women are not, at all, equal..?? Are we largely misogynistic and simply won't accept it?
Surely, if something is not done and fast, we will end up with an epidemic of violence against women (if indeed we are not already there). Domestic abuse, coercive behaviour, deviance and sheer criminality and thuggery will have soared during the pandemic. Empirical data has shown us that up to an eye-watering 75% of women are now afraid to go out at all in the dark. That's three out of every four. These are the kind of statistics that should make us all very worried and us men very ashamed.
Even more terrifying is the so called 'dark figure' of crime – those that go unreported and it would suggest that we do not actually know the true scale of the violence because of it. When the Metropolitan Police Commissioner Cressida Dick told us the other evening, apropos the Everard case, that it is 'thankfully rare', I am not sure she had any basis for really saying so.
Is it time for widespread education on the issue or an alternative approach altogether? One of Glasgow's great triumphs over the last 20 odd years has been the VRU (Violence Reduction Unit). They adopted a public health approach and treated violence as an infection which could be cured. As radical and bizarre as it seemed at the time, it has had staggeringly good results. For a city that attracted some of the most unwanted monikers possible ( 'the largest city in Scotland…the most violent country in the developed world…' and '…the murder capital of Europe'), the reputation it has now, in 2021, is a far cry from 2005 when (the then) Strathclyde Police launched the initiative.
So, education with the adoption of varying stances, is possible. But we must ALL want and demand that change for the good of society….and because it is the RIGHT approach.
Paradoxically, I have read this week about possible 'other' initiatives including the imposition of a 'man curfew'…??? Really..?? Apart from being evidently a breach of the ECHR, that is preposterous and is surely not the most effective method of changing the current culture? This is disturbingly authoritarian and, when you see the kind of restrictions placed upon our liberty already as a result of coronavirus, it has become quite concerning. I do accept that for many women there already appears to be a de facto curfew insofar as they feel simply unable to leave the house at night to socialise, jog, go to the shops etc. But I simply do not believe that this quasi-totalitarian approach will create anything other than resentment and sustained non-compliance (we have witnessed nothing like the same compliance in lockdown two as did in lockdown one) and that really the only way to ensure this major problem becomes resolved is a massive and sustained culture change. Mutual respect and a recognition that this behaviour is simply unacceptable is far more potent that the imposition of house-arrest.
Of course this is a global problem, but surely the time has come for men not just to say 'not all of us are like that' but rather 'I'm going to stop anyone that I see doing this'.
At least that way, rather than pretending there is not an issue, we are actively trying to stamp out a very real problem and one that is making society perilous and unbearable for many women.
Stay safe.