The headline above barely seems believable but it is not only very much 'a thing' but has seen an exponential rise during the lockdown occasioned by the global pandemic.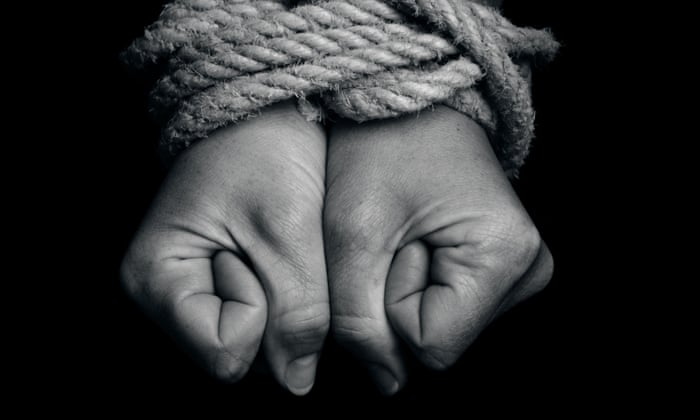 Most of us when we hear the word 'slavery' think of images from television or film depictions. Shackled young men being transported largely to do the work of the white man. For many, one suspects, images that are hopefully representative of the past. Sadly, not so.
Historical data suggests that the figure of those who suffered this fate between about the years 1400-1800 was somewhere in the region of 13million. Today, according to the UN's ILO (International Labour Organisation) that figure may be in excess of 40million. 40million – three times the figure that spanned approximately 400 years.
In the modern day we define slavery, generally, as an individual who is forced to work against their will; is 'owned' or controlled by an 'employer'; has very limited freedom of movement; is or has been 'dehumanised; is or has been treated as a commodity and who has been 'bought or sold' as if a commodity. It is thought that around the world over 50% are forced to work and do so as a result of force, fear, coercion and intimidatory tactics. In addition, the issue of 'forced' marriages remains a global issue and the numbers involved could be as many as 15million.
Cases of sexual exploitation, principally involving those forced to work in brothels as prostitutes rose by almost 25% during the past year with almost a quarter of them being children. These are mind-boggling and desperately worrying statistics. In addition, criminal exploitation of society's most vulnerable has increased by a jaw-dropping 50% with a concentrated emphasis on coercive and manipulative behaviour in forcing people to shoplift, forcibly beg on the streets and young people forced to join 'gangs' involving the transportation of drugs.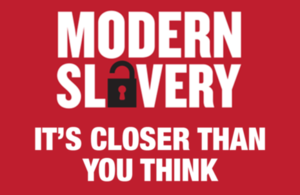 Studies suggest that there still appears to be a general lack of awareness as regards to the definition of modern day slavery but surveys from helpline groups claim that the numbers affected directly in the UK alone have topped 100,000.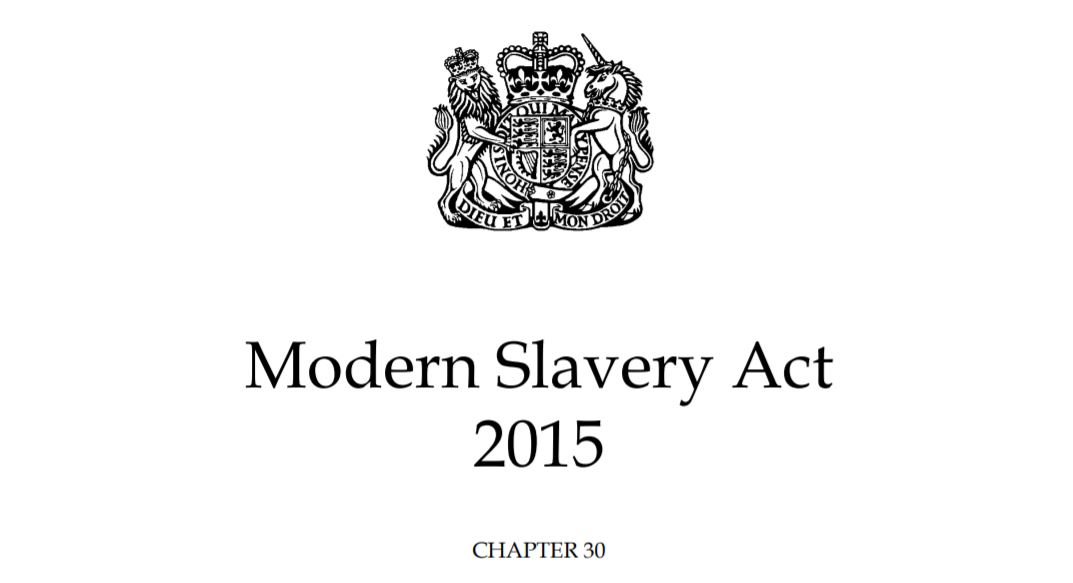 The following definitions are encompassed within the term 'modern slavery' for the purposes of the Modern Slavery Act 2015:-
'slavery' is where ownership is exercised over a person
'servitude' involves the obligation to provide services imposed by coercion
'forced or compulsory labour' involves work or service extracted from any person under the menace of a penalty and for which the person has not offered himself voluntarily
'human trafficking' concerns arranging or facilitating the travel of another with a view to exploiting them.
Moreover, the Centre for Social Justice Report (2013) states that the term 'modern slavery' also includes 'human trafficking' such as:-
Recruitment, transportation, transfer, harbouring or receipt of persons.
By means of threat or use of force or other forms of coercion, of abduction, of fraud, of deception, of the abuse of power or of a position of vulnerability or of the giving or receiving of payments or benefits to achieve the consent of a person having control over another person; (where a child is involved, the above means are irrelevant).
For the purposes of exploitation, which includes:

Prostitution
Other sexual exploitation
Forced labour
Slavery (or similar)
Servitude etc.
Removal of organs
The report (light reading at a mere 224 pages – can be viewed here – https://www.centreforsocialjustice.org.uk/wp-content/uploads/2013/03/CSJ_Slavery_Full_Report_WEB5.pdf
Anyone who thinks this is not a major problem is deluded. Of course the right not to be treated as a slave is already enshrined in Art 4 of the ECHR and was considered by the European Court of Justice in the interesting case of Siliadin v. France, Application no. 73316/01 when the issue of human trafficking was considered judicially for the first time.
The sad, depressing reality is that 'slavery' is big business. Globally it generates billions annually. The erstwhile old traditional view of slave traders having to negotiate treacherous journeys from one part of the world to another by boat, with an inevitably high level of mortality, have now largely been replaced by more sophisticated, modern, less risky options thanks, partly, to the monumental increase in both hi-tech methods and transportation. That is not to say that it is not without difficulty as the case in October 2019 shows when the bodies of 39 Vietnamese nationals were discovered in the back of a trailed in Essex. It is unclear whether they were seeking a new life here or were the victims of trafficking. In either event, the perils of such a venture are there for all to see.
Maybe this article will prove to be an eye-opener for many of my readers. Not for the first time, we often have to open our eyes to see what is happening right in front of us. But then for many, ignorance is bliss.
Stay safe.