Should today's article title prove to be true, I'll wager there'll be a morass of people across the land yelping 'not before time'.
The japery and buffoonery of old, synonymous perhaps with our leader more often than not, may all seem less relevant today given what have been a fairly apocalyptic 48 hours. The country is, literally, seething. As are many of his own party and erstwhile staunch allies. On Wednesday, in the 'House', our Prime Minister painted a beleaguered figure as he shuffled around uneasily at the despatch box while his own ministers squirmed behind him. Those in the front benches in particular, such as Home Secretary Priti Pritel, looked like they would literally wish to be anywhere on earth but there.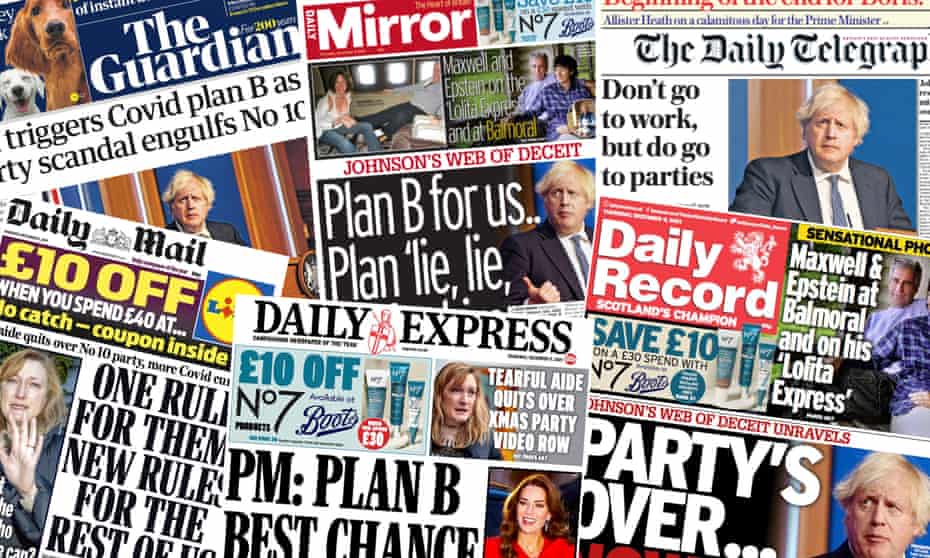 There was a strange unfamiliarity to Johnson when he spoke. For a man who has carved a reputation for grinning inanely, appearing to be on a different planet from the rest of us and certainly not one to issue apologies lightly, if at all, his shambling figure appeared at the Commons armed with an act of contrition and faux outrage at the (alleged) events of 18/12/20. Boy does he realise his coat's on a shoogly peg. Like the underdog in a boxing match, he came out fighting, wildly throwing punches but the only result was whiplash-inducing head-shaking together with mass eye-rolling from many and, crucially, from those behind, as well as opposite him. Gleefully throwing his own staff under the bus with claims he was 'furious' and 'outraged' have done little to appease a population who are incandescent with rage.
Johnson's staff at Downing Street must have been cowering in cupboards after ITV ran with the leaked video of his (former) adviser laughing and joking and who subsequently fled the scene late on Wednesday in a paroxysm of tears. They'll all now be anxiously awaiting the so-called 'investigation', to see which of them will be joining Ms. Stratton searching the situations vacant columns. But, hey, hang on, what investigation? There was NO party. But, hey, hang on, IF there was a party (which there probably wasn't), ALL the Covid rules were strictly followed. But there was NO party – just cheese, wine and a 'few games'…… (the mind boggles). And our PM knew 'nothing' of it, despite it taking place in his home………….
And all this utter claptrap as hundreds died on that very same day and thousands, tens of thousands, hundreds of thousands of us could not see family (some of whom were desperately unwell) because we were told not to – and so therefore followed those rules and abided by the law. But clearly not everyone did. Clearly.
Further hares were then set running by Number 10's former enfant terrible and somewhat risible Dominic Cummings (he of Barnard Castle and Specsavers fame) who, like the Bond baddie he now plays so well, has tweeted, no doubt cackling and chuckling, to say there was a further 'party' on 13th November (the night he was sacked, no less – presumably, the 'reason' for the party..?😉). And possibly another just over a fortnight later. And another. Oh and another. At time of writing, there is anecdotal evidence that the 'party count' is currently standing at seven. The hits just keep on coming……
One stark difference this time appears to be that Johnson's very own ministers, backbenchers and otherwise unstintingly loyal supporters are fuming, turning and running. (A couple of them have already apparently started to unofficially canvass opinion amongst their fellow MPs to see what sort of backing they'd attract should they run for leader). After the Owen Patterson farrago, the upshot of which is a by-election next week, they are seething that further incidents have now occurred. The natives, as they say, are restless. Consequently, the Prime Minister may very well be finding himself an extremely lonely character over the coming days. His sleepless nights are not going to be caused by becoming a parent yesterday morning.
As for 'Plan B', surreptitiously conveyed to us as we were all reeling from 'party-gate', a more cack-handed approach to the delivery of any such news is hard to imagine. A deflectionary tactic that any pantomime villain would have been proud of. The public are being treated as mugs………but are not. They are feeling a sense of utter betrayal by this dastardly deed last year and may not be as forgiving as they have been before when assessing and evaluating the Government's various misdemeanors. Many in the Conservative Party, including some very senior Ministers, have a sense of foreboding about them.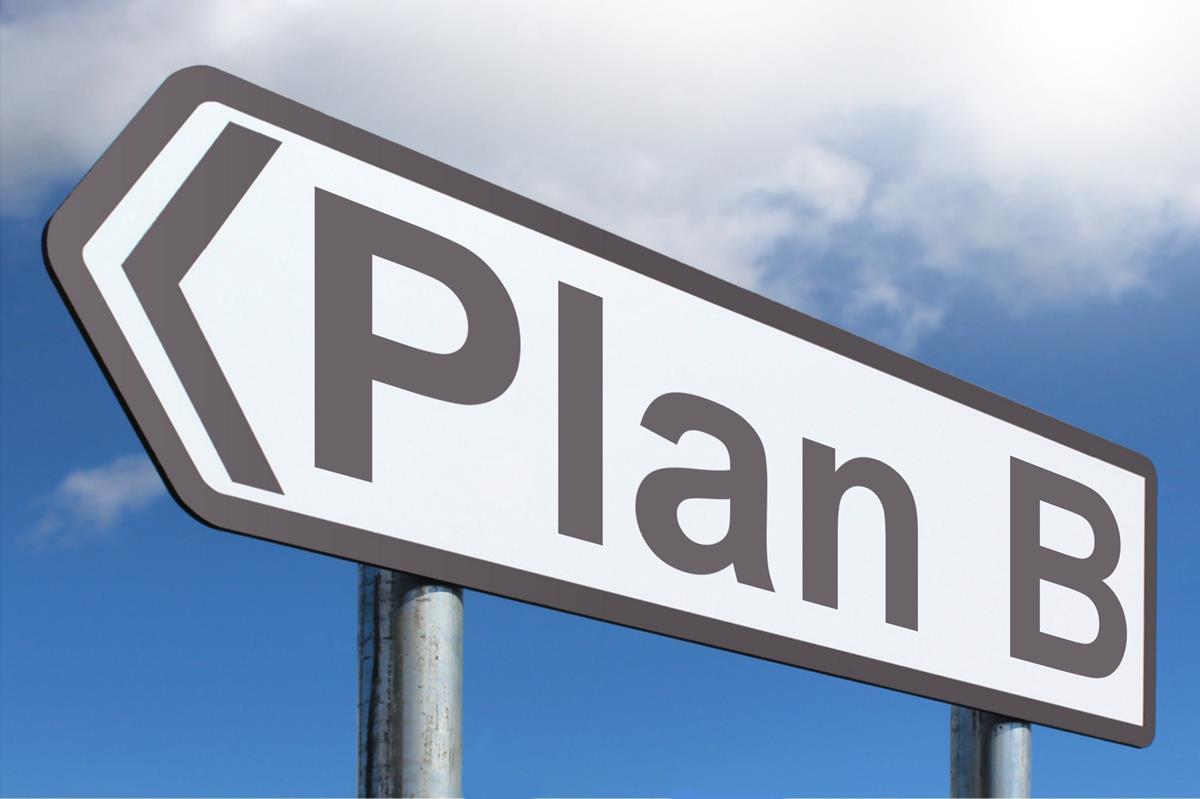 The reality is that there were some very important medical and scientific messages given to us on Wednesday at the hastily and suspiciously timed press conference. The facts appear to suggest that this new 'Omricon' variant is a right bugger and we should all be very vigilant. But what chance of compliance as regards 'Plan B' when the 'party' scandal has (a) been revealed and (b) quelle surprise, not been properly addressed and even vehemently denied? The old maxim of 'one rule for them, one for the rest of us' has really never seemed so apt.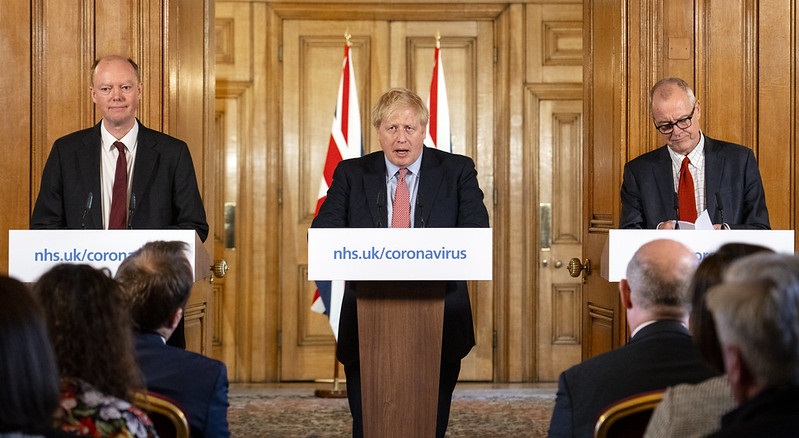 A country always needs strong, robust, decisive leadership. But especially so as we are currently in a public health crisis and, potentially, the next few months may see some of our greatest challenges. Yet, our PM is stumbling from calamity to calamity, still bumbling around and infuriating the entire nation, with seemingly effortless ease. His judgement, again, has been called into question. It was he who appointed Hancock, he who has broken many a manifesto pledge, he who has raised national insurance contributions, he who has made catastrophic errors with the first lockdown, who has courted openly with Trump, overtly exhibited cronyism, demonised migrants and, as a result, has left Britain a lonely and isolated figure. Brexit has left the country in so much red-tape that jobs and businesses are being and will be destroyed.
Lest we forget, a mere two years ago, almost to the day, this man was seen by the Tories as an electoral asset. The electorate, especially the red wall ones, did not swap Labour for the Conservatives. They swapped Labour for Boris Johnson. His non-conformity formed part of his allure, remarkably. But his stock hasn't half plummeted of late and his own party must now be having daily secret trysts wondering whether it is time to press the ejector button and elect a new leader. He's now fast morphing into a calamitous liability.
Oh, how the mighty have fallen.
Stay safe everyone.